recruitment
WANTED! Technical Artists!
Posted on
We're recruiting for two technical artist roles here at Hutch! Want to know more? Here's our Lead Technical Artist, James with everything you need to know if you're thinking about applying. Or if you're just curious about what a technical artist does!
What does a technical artist at Hutch typically do?
A technical artist at Hutch acts as the bridge between the art team and engineering. It's the job of a technical artist, like all artists on the team, to help realise the vision of the art director while satisfying the requirements of the project as a whole. This means calling on a wide variety of skills, including authoring shaders, animations, post-effects, and VFX; or designing and implementing art pipelines and tools to improve the art workflow.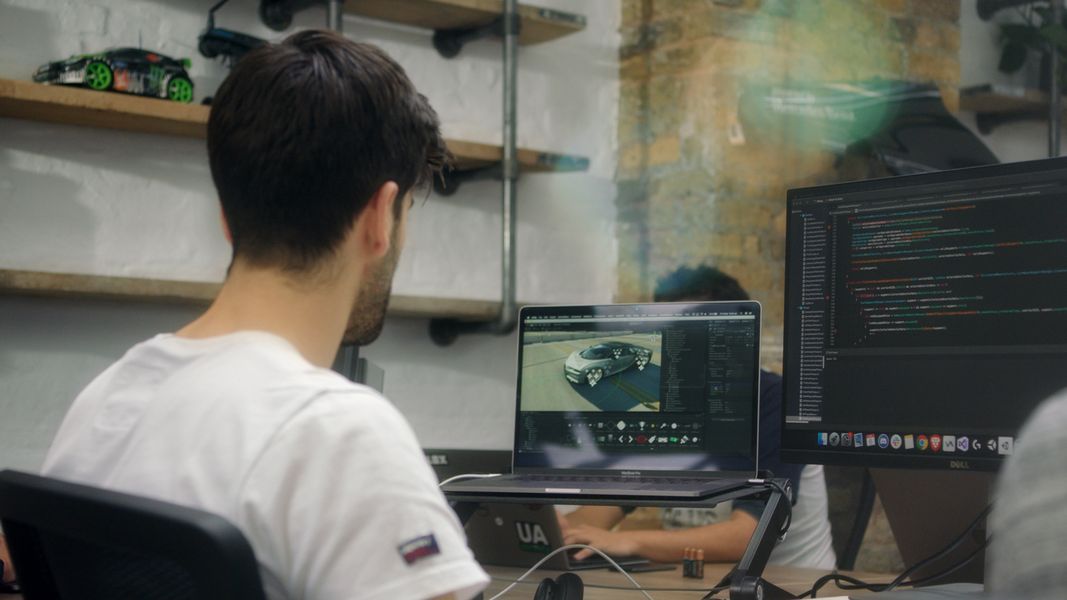 The term technical artist can mean different things to different people. In some companies the role is focussed to one area, but at Hutch the role is very much generalist in nature. The work is extremely varied which means it never gets boring! In the morning you might be authoring vehicle shaders, and in the afternoon you might be designing a dynamic camera system, or writing artist pipeline tools, or creating destructible props. All of this requires a lot of cross-discipline collaboration, so you'll get to meet and work with a lot of different people across the company.
What are we looking for in applicants?
My top 3 things would be:
1. Adaptable - Given the varied nature of the work, candidates should be able to adapt to different situations with ease.
2. Collaborative - The role requires interacting closely with the art team, but also many others on the team from other disciplines. An ability to collaborate and facilitate conversations is important.
3. Proactive - There are often issues that could be solved by the technical art team which aren't obvious. Being proactive and finding such issues before being approached to solve them is useful.
Any other tips for someone applying?
We're a very open and welcoming bunch at Hutch, so feel free to be yourself and be honest during interviews. If you think you might not meet every single requirement on the application, but you meet a good chunk of them, we're still interested to hear from you! We're keen for all staff to develop and grow their skills while working at Hutch, so we'll invest in you to train in the areas you feel need most improvement.
Interested in applying? Hear over to our our Careers page here: https://www.hutch.io/careers